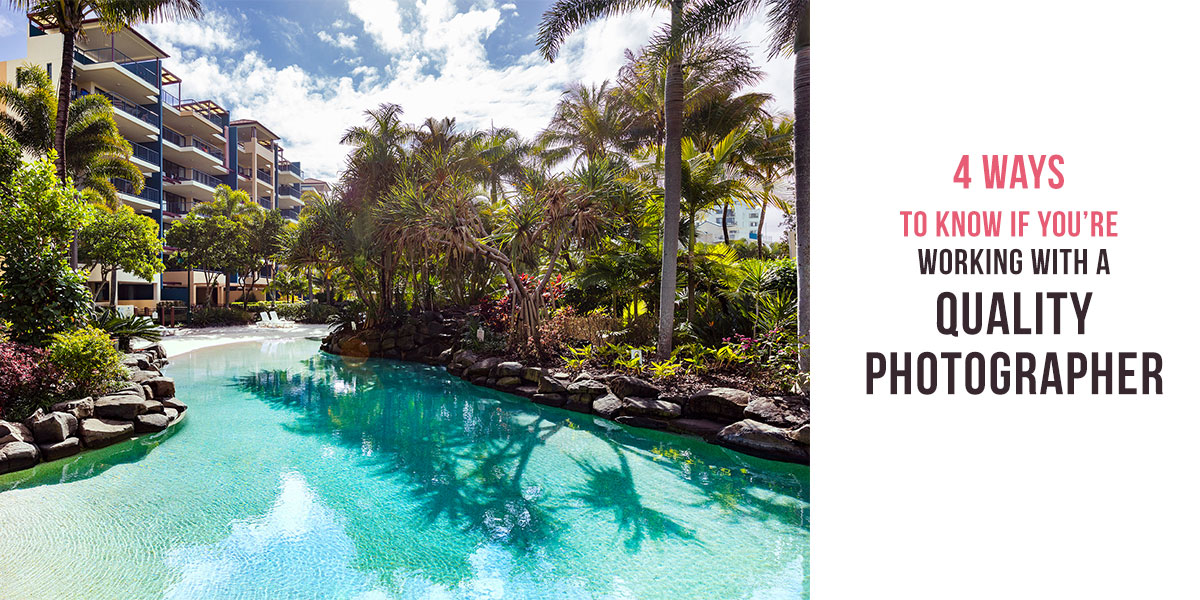 In this blog post I'm talking about the way that a quality photographer will work with you. They'll absolutely work to create amazing images for your brand, but they will also approach each shoot as a partnership and seek to work with you closely and understand exactly what will help you deliver your sales and marketing goals.

Four ways to know that you're working with a quality photographer
They visit the property before the shoot to get a feel for the location and to help plan the best shoot.
This is really important. A good photographer will come to your hotel or resort and spend time getting to know the layout of the property and any peculiarities of the location in order to make the best of the shoot time on the day. They won't want to waste theirs – or you – precious time on the day of shooting getting to know the location, because that will all be a part of their planning. Then, on the day, they'll be able to manage the shoot efficiently and effectively as a result. Good for them and more amazing photos (and possibly videos (for you!)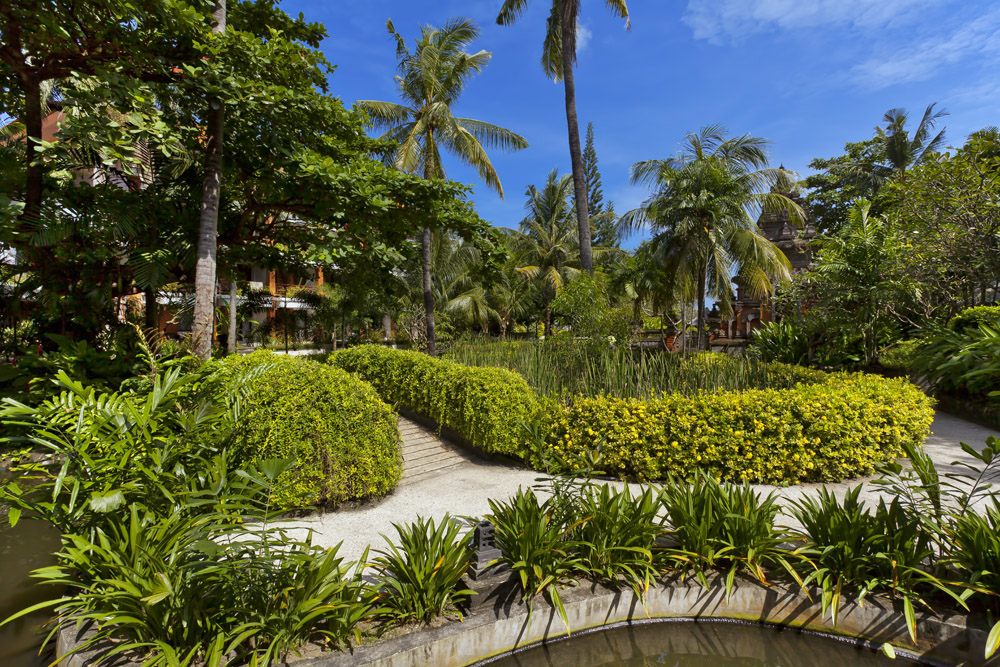 They talk to you about your marketing strategy and how the imagery will support your sales and marketing goals
Good photographers will embed in your images the stories that will engage, and appeal to, your target audience. And to do this, they have to have a very clear understanding of who exactly your target audience is. This means that they'll want to sit down with you and get a good understanding of the audience you're trying to reach, what campaigns you've created before, and what kind of audience insights are informing your brand strategy. This stuff is all important, and it will make a huge difference to the photographer brief. So don't skimp on details and if your photographer invites you to sit down and have a good chat about your sales and marketing goals, get straight to it! I can guarantee you'll see the results!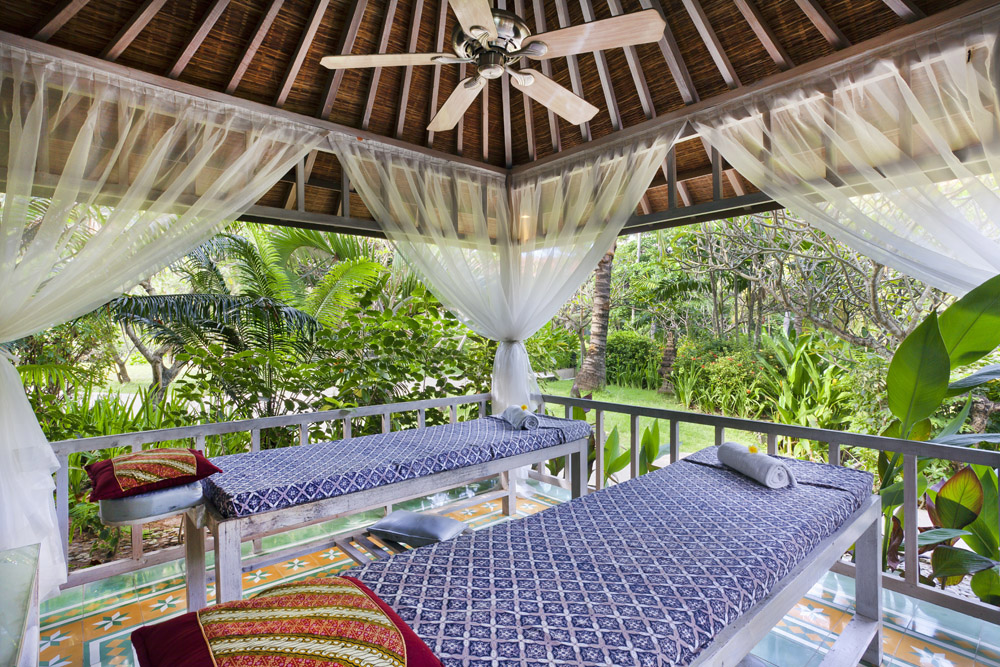 They have a solid track record in the hospitality industry
The hospitality game changes quickly, and there are lots of trends to be aware of that can influence how you approach your marketing campaigns. It also makes sense if your chosen photographer has a good understanding of the commercial landscape and where your brand sits in the market. They will have an awareness of the competitors in your market segment and have ideas about how you can differentiate your own brand.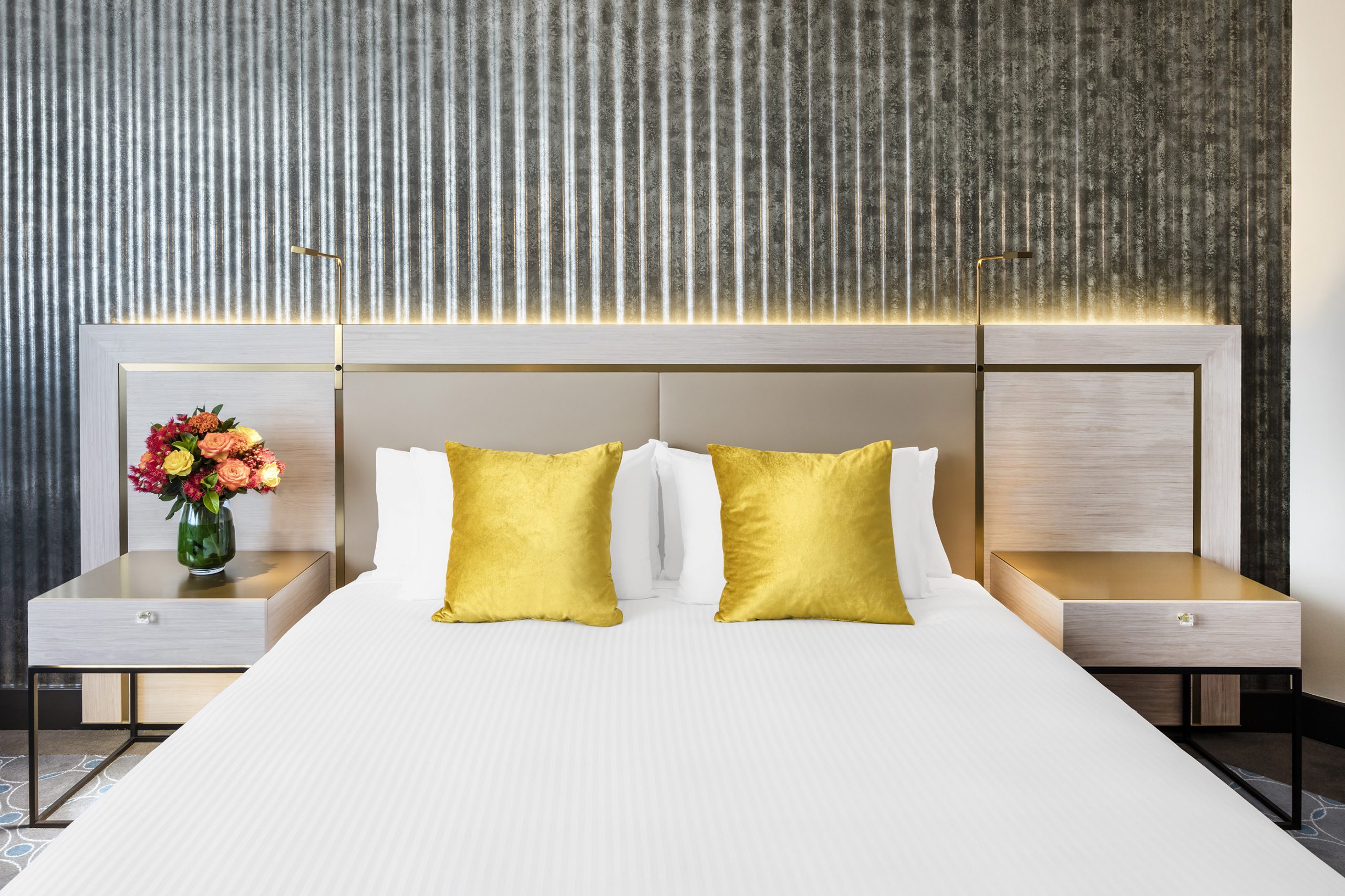 They help you create an efficient run sheet for the shoot and give suggestions for how to get the most out of the shoot
Time flies on a photo shoot day. Even when you have blocked out the whole day, it can be challenging to capture everything you have on your wish list. That's why a run sheet is so important. A run sheet is an order of activity that tells everyone involved in your photo shoot, from models to photographers to production crews and hair and makeup, as well as art directors, stylists and so on (the amount of people on your shoot team can vary tremendously of course – sometimes it may just be you and the photographer, sometimes you may have a team of ten to fifteen people to wrangle.
A high quality photographer will invest time in nutting out the kind of run sheet that is the simplest, most logical sequence of shoot locations on the day, and give you their recommendations for how long it will take to shoot each shot that you're looking to capture. Often, it can take thirty minutes just to set up the right kind of lighting to get a shot, and this is where their expertise is so essential. Without it, your scheduling may have gone haywire before you get to the first coffee break of the day!
---