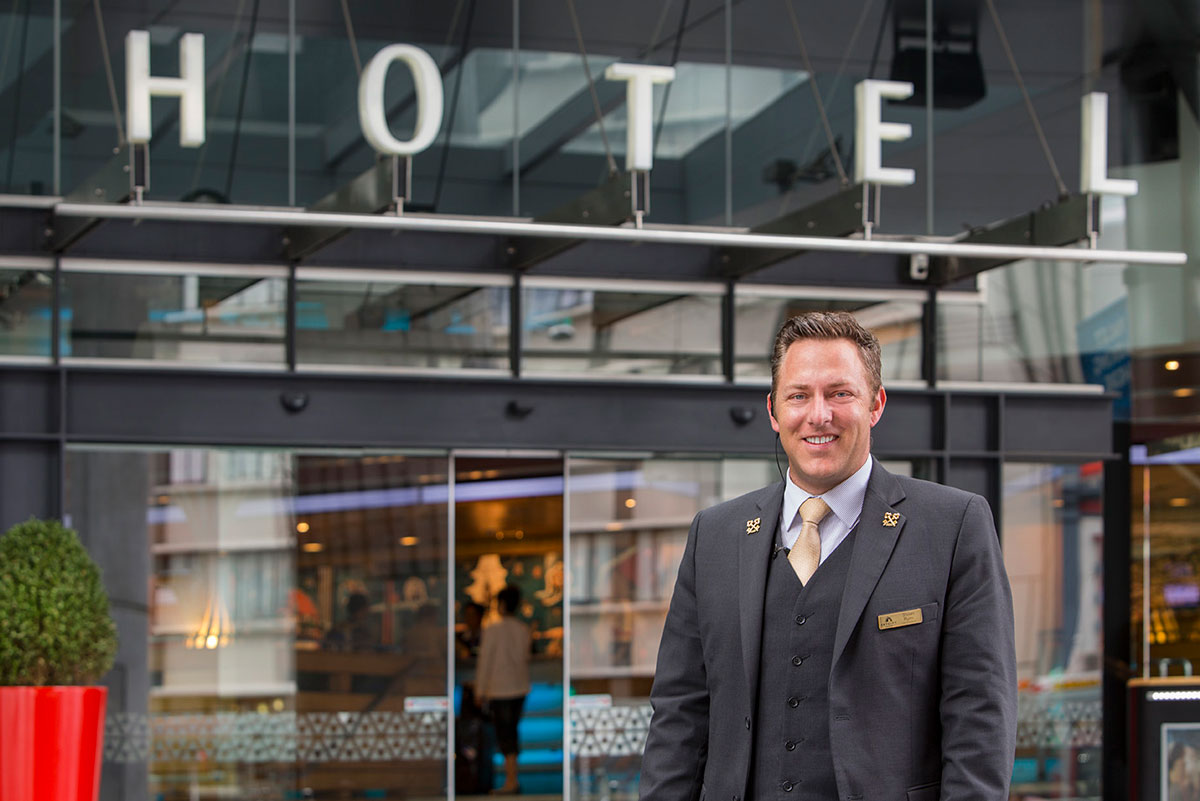 In the next four years, 8,000 more hotel rooms will come on line in Australia. Strong visual representation of your brand and product is about to become more important than ever. How can you prepare your brand to maintain or improve its position in a new market environment?
How the game is about to change in Australia
There is a lot of new hotel stock being built in Australia – articles in the Australian Financial Review and figures from Deloitte indicate that we come in at number eight globally in terms of the amount of new rooms coming onto the market. America sits at number one with the most new rooms coming on line, and China sits at number two. When you consider Australia's much smaller population, to be in the top ten is very interesting.
Our market dynamics will change and everyone else will need to be at the top of their game to retain existing business and continue to win new business.
Why is visual content so important?
Trends show that content marketing will continue to be important – but what it is, and how can you make it work for you? And why is top-notch visual content such a big part of the whole package?
For any business owner or manager who isn't familiar with the term, content marketing is described as a strategic marketing approach focused on creating and distributing valuable, relevant, and consistent content to attract and retain a clearly defined audience — and, ultimately, to drive profitable customer action. (1)
Creating valuable content
What makes valuable content? Largely it can be described as the kind of content that will help your guests make good decisions.
The best way to do this, of course, is to provide easy-to-access and easy to understand information. You want to make the booking process simple, intuitive, easy and if possible, a pleasurable experience. That means providing
Easy to understand information about your product offering. What kind of hotel are you? What can guests expect?
Clear pictures of all of your different room types
Clear pictures of your hotel exterior, lobby, public spaces and leisure environments
Clear pictures of your conference and event spaces
Clear pictures of your food and beverage facilities
It's important to mention that while showing all the best aspects of the product, we have to attain to a notion of reality and honest approach. Otherwise, guests may be disappointed and you'll miss out on repeat visits.
What makes content relevant?
How well do you know your market? You can show your expertise by creating content that gives them the information that's relevant to the questions they'll be asking as they book. What else can I do in the area? Are there things for the kids to do? Can I book some day tours? Can I play a round of golf? This kind of content is often the perfect time to create 45-second videos, or tip sheets, or blog posts, to help your guests do all the planning that they want to do before heading your way.
Not just valuable and relevant – but consistently so.
How can I help you?
I work with all different kinds of hotels and resorts. I understand all of the different segments of the industry and my clients work very collaboratively with me so we can map where they are at in terms of their marketing strategy. This helps us define what they need to do to progress their standing in the market.
Interestingly enough, I speak with many people who sit on 85% occupancy rates and tell me that everything is fine and they don't need help. Some will say 'I've been doing this for twenty, thirty years. Why should I change now?' To me, the answer is right there in the question. Marketing techniques from twenty and thirty years ago aren't your best strategy for getting people through your doors in 2018. The world is much more visual, and much fast paced.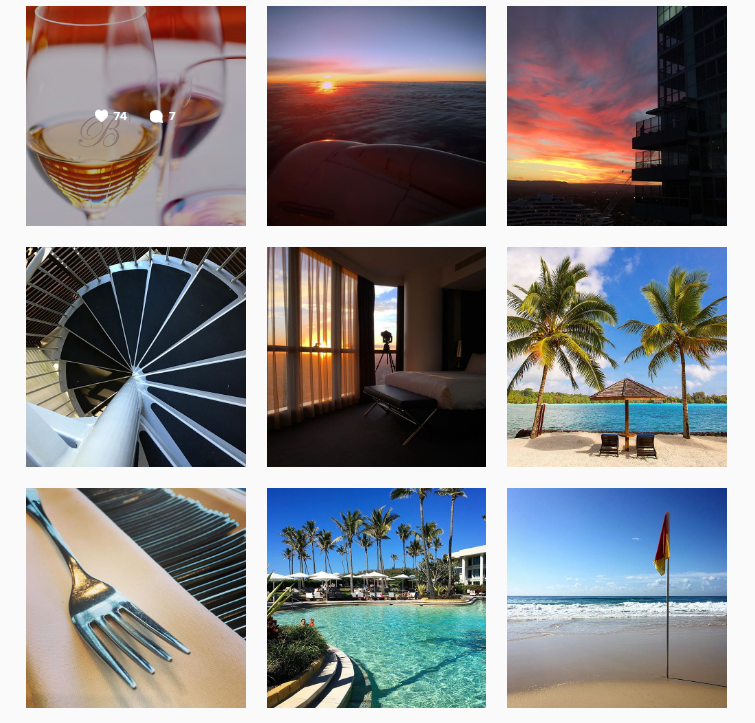 So, why not make a time to chat with me about a content marketing plan for your hotel or resort? I can help you:
Consider what kind of story you want to tell. Images are very powerful, and you can say a lot with one image. It's not just about creating a pretty picture. The right image is precise representation of price, location, market positioning and storytelling.
Think about what people most want to know. In Australia, guests want to know three things. Is the hotel or resort room clean? Is it spacious? Does it have nice natural light? And then of course price will often be the differentiator between products that are similar.
Consider where you are in terms of your marketing strategy. No matter where you are, I can help – if you're just starting out or if you've got a sophisticated plan for tackling the sales and marketing landscape for the year ahead.
What kind of images do you need?
The last descriptor of content marketing is consistency of content. That means providing information that is consistently helpful and consistently valuable. And this is one of the big changes. People absorb more content, on multiple devices, for more hours of the day than ever before. Brands, twenty years ago, might have gotten away with updating their video and image content every ten years or so. Now most major brands recognize that they need to be updating their marketing content much more regularly due to content production cycles putting new material out into market so much more quickly. Big brands now completely re-do their photography every five years or so and refresh with product imagery every two years.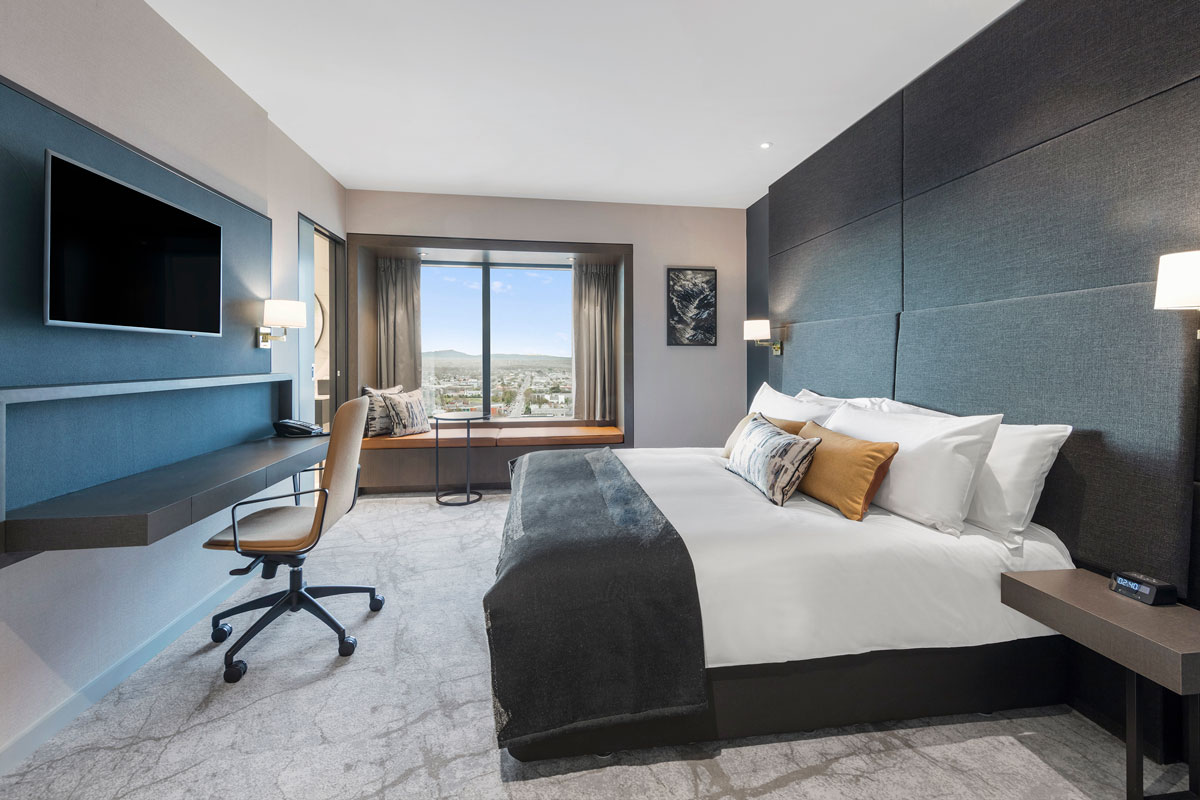 In terms of planning photo shoots and video shoots for your brand, I encourage my clients to progress their photography in three ways.
Stage 1: start with the basics.
When people come to me and they haven't done anything with imagery in the last five years , I suggest to go with the basics first. What I mean by that is being able to show people the basics; such as what your hotel room is like. Start simply and explain and visually showcase your product. Show all of your different room types – if you have two or ten, show them all.
Stage 2: show how people will feel in your hotel or resort
When you have successfully showcased the inventory you sell, the next thing I would suggest and recommend is trying to tell your potential guests how they would feel when they stay at your resort. For that, we need to tell a different story. It's not just about the product. It's about people interacting with your product. We can use short videos and styled photos, using models to represent guests experiencing check-in, enjoying your restaurants and bars look, and imagery that shows what are the common areas, sports facilities and activities look like.
Stage 3: beyond the hotel
The last frontier is showcasing what is around outside the hotel that will make your guests' experience fuller – cafes, theme parks, natural locations. Millenials consider it a very important thing that the place is an Instagrammable place, which is very interesting. It's all about visual content. So considering what stories your guests will be able to tell on their own social media channels when they stay at your hotel or resort is also very important.
Good for the customer, good for you
Sales is very much about visuals, and your guests will thank you for painting a clear visual picture of your hotel or resort through your marketing channels. It will help them make good decisions – i.e., the decision to book your hotel or resort for their stay!
In exchange for giving your guests what they're looking for, they are more likely to reward you with their custom. So, if your question is 'Will creating great content increase my occupancy rates and make me more money? The answer is a very positive one. Content is absolute step forward in achieving these goals.
The first is that the world is changing. People book accommodation differently to the ways they used to. People are much more likely to make their own accommodation arrangements these days. They want information, as much as you can give. And we know that many guests will spend time comparing your product with other products – and visual information by way of imagery and video will strongly influence their decisions. If your hotel or resort can't tell the story through the images, you are probably missing out on a lot of opportunities for people to understand your brand and your products.
Can I help you create images and videos that will help your brand step up in 2019 and meet the challenges of the changing market in the coming years? Contact me to arrange an informal chat or to book a photo shoot.
Imagery by Mauro Risch, The Hotel Photographer
Over the last decade, Mauro Risch has become known simply as The Hotel Photographer. He is trusted by PR and marketing teams, hotel managers and executive brand teams right across the Asia Pacific region. Mauro is the preferred photographer for some of the top operators across the industry, including Intercontinental, Carlson Rezidor, Marriott and Wyndham.
---