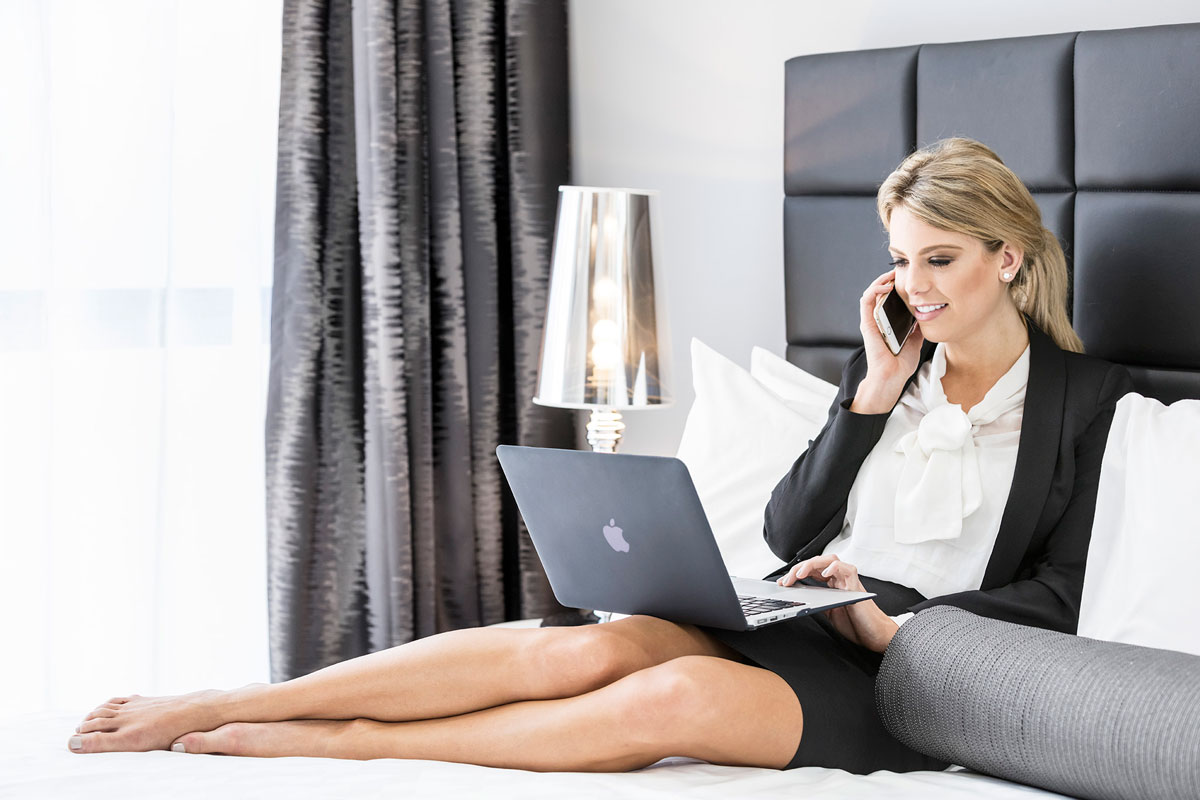 Getting executive sign-off on photoshoots
All hotels need good imagery. And yet sometimes it can be hard to sell the benefits of a photo shoot to your executive team. If this is the case, explain the financial benefits to your annual bottom line in order to get your boss merrily signing off on your next shoot.
Selling the sales
Say your sales revenue $500 000 annually. Much of your sales will be generated by how you present your product to your buying public and wholesale networks. Visually striking imagery could mean at least a 5% increase in your sales, by
Providing cut-through in crowded marketing landscapes
Immediately striking a chord with your target audience and generating click-throughs to your direct sales channels
Increased impact across third party sales channels
What this means is that a professional brand photo shoot, which will put you in the right position to achieve this sales increase, may already be a profitable exercise. The right photos, using the above annual sales revenue, may deliver an extra $25 000 to your bottom line.

More ways to make your shoots profitable
There are other ways to make sure your photo shoot works for you financially. Here are my top three suggestions.
Be efficient – shoot multiple campaigns at once. Sit down with your marketing team to get a sense of the different campaigns planned for the year ahead. Get a brief from them on any kind of advertising imagery they'll need and include that into your photo shoot plans. Even if you have just planned to shoot product, it will be far more efficient to shoot all of your sales and marketing photography together.
Shoot video at the same time. Capture different types of media content in your shoot, including still photographs as well as video. Don't forget aerial and underwater photography are great ways to set your brand apart from your competitors in the luxury and adventure markets.
Use local talent. If you're worried about the expense of hiring models for advertising shoots, it can pay to look closer to home. You might just happen to have a whole bunch of capable and photogenic staff who would be happy to participate in exchange for a few extra days off! Make sure you get them all to sign release documents (which gives you permission to use their images) and off you go!
Book a group shoot. If you're part of a hotel group and have other hotels in your area, talk to me about booking a combined group shoot. This means that I can fly in once and shoot multiple hotels at the same time, making the shoot more cost efficient for each hotel. Easy!
Partner with local businesses and do a community photo shoot. In the same way as group booking shoots work for hotel chains, community shoots mean that you might book me to shoot different locations in your town or city. For example, you might get your produce from a local grower and want photographs of their produce gardens. That will benefit both businesses, so why not share the cost? The same goes for bakeries, vineyards, ocean sports, tour groups and specialty services – the sky is the limit!
Imagery by Mauro Risch, The Hotel Photographer
Over the last decade, Mauro Risch has become known simply as The Hotel Photographer. He is trusted by PR and marketing teams, hotel managers and executive brand teams right across the Asia Pacific region. Mauro is the preferred photographer for some of the top operators across the industry, including Intercontinental, Carlson Rezidor, Marriott and Wyndham.
---